The perfect coach — dedicated to ensuring each student learns in their most effective avenue and most importantly, achieve success.
Professional Credentials
:
Authorized Instructor of the Golfing Machine G.S.E.B.
Hank Haney Pro, Associate Instructor
TPI Certified, Golf Fitness Instructor Level 1
TPI Certified, Junior Coach, Level 3
TPI Certified, Golf Instructor, Level 2
K-Vest 3D Certified, Level 2
Golf Coaches Association Certified
AimPoint Green Reading Certified Instructor
Medicus PureStrike Regional Director
Golf Channel Swing Fix Certified Instructor
Coutour Golf Certified Fitter
Edel Golf Certified Fitter
GolfPysch Certified Instructor
SAM PuttLab Level 2 Certified
3D Guy Golf Motion Capture Specialist
Dr. Kwon Golf Biomechanics Certified
Dennis Sales, Director of Golf Performance
Dennis Sales is one of the top golf instructors in the United States. He has been consistently recognized among the best golf coaches in the United States.
Since arriving in Texas, his students under his tutelage has amassed some amazing results locally, nationally, in college and in the professional ranks. Dennis has been highly effective in helping golfers improve their on-course performance. His in depth knowledge of key fundamentals of performance is unmatched. His simple communication style is understood by all ability levels.
His success can be traced back to his roots growing up in Cumberland, Rhode Island where he started developing a keen eye for detail and the understanding of how to build athletic skills from his time competing as an athlete himself. From all his experience, Dennis effectively blends training concepts, 3D technology and MEGSA Perfect Practice Equipment to create an extraordinary learning environment for serious golfers looking to take their games to the next level.
Dennis has built upon his foundation by relentlessly challenging himself and his coaching expertise to remain in the forefront of golf training. He consistently attends workshops, seminars and certification programs from many of the foremost golf educational programs in the world. A few of those certifications include are listed below. His major teaching influences include former National Teachers of the Year, Cheryl Anderson and Mike Bender (Students include Masters and British Open Champion Zach Johnson, Jonathan Byrd, and Seon Hwa Lee), and Emmy Award winner Mark Sweeney of AimPoint Golf.
Dennis knows that it helps when you've been in your student's shoes. As a player he has had many top finishes and won a New England Pro Tour event. As a coach, Dennis was voted the top golf instructor in New England two years in a row (2011-12) by New England Golf Monthly.
Accolades:
Named the 2012 number one instructor in New England by New England Golf Monthly
Named the 2011 number one instructor in New England by New England Golf Monthly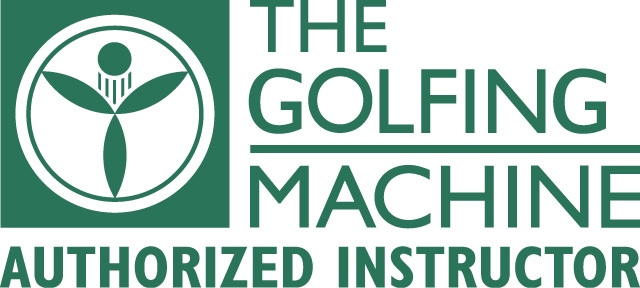 Since our arrival in Texas, results are unmatched by any other junior instructional program in the Dallas Fort Worth, Metroplex. We combine expert junior golf lessons with world class on-course golf coaching to provide a platform for junior golfers to excel. Our proven world class golf coaching concepts have helped junior golfers achieve successful tournament results. Playing the best golf of your life is only a choice away. Join one of the most successful junior golf coaches in Dallas Fort Worth, Texas. Dennis has the knowledge and experience to elevate your game in our junior golf lesson curriculum.
Our Results Since Arriving in Dallas Fort Worth, Texas in 2013.
Over 200 victories, and over 300 top 5 finishes
PGA Tour Victory
Erica Lautensack setting D1 school scoring history at SFA
Hailee Cooper, Grace Ni, and Mia Ayer are students ranked inside the top 60 in AJGA Polo Golf Rankings (as of Feb. 2016)
Hailee Cooper represent United States in Junior Solheim Cup
Winners on the TJGT and AJGA tours
Numerous girls qualifying for US Juniors
Hailee Cooper making it to round of 32 in US Women's Amateur - 2015
Hailee Cooper winning the US Four Ball Championship - 2016
Hailee Cooper winning the US Four Ball Championship - 2016
Hailee Cooper winning the 2017 Women's Stroke Play Championship
Numerous US Kids Player of the Year recipients
Awesome Burnett, 2016 Top 10 finish at US Kids World Championships
Awesome Burnett, 2017 US Kids Jekyll Island Cup Champion
Awesome Burnett, 2017 US Kids Desert Shootout Champion
Isaac Diaz, 2016 Top 5 finish at US Kids World Championships
Hailee Cooper, Grace Ni and Mia Ayer players finish top 10 in 2016 6A Texas State Girls Championship
Ava Schwienteck - 2016 5A UIL Texas State Girls Champion
Julia Gregg - 2016 5A TAPPS Texas State Girls Runner-Up
Grace Pettijohn - 2016 4A TAPPS Texas State Girls Champion
Madison Goldberg - 2017 5A TAPPS State State Girls Champion
Riley Isaac the 2017 Louisiana Women's Amateur Championship