Golf is a truly a unique game. It rewards participants for posting the lowest score! Are you working on the right concepts to help you shoot lower golf scores?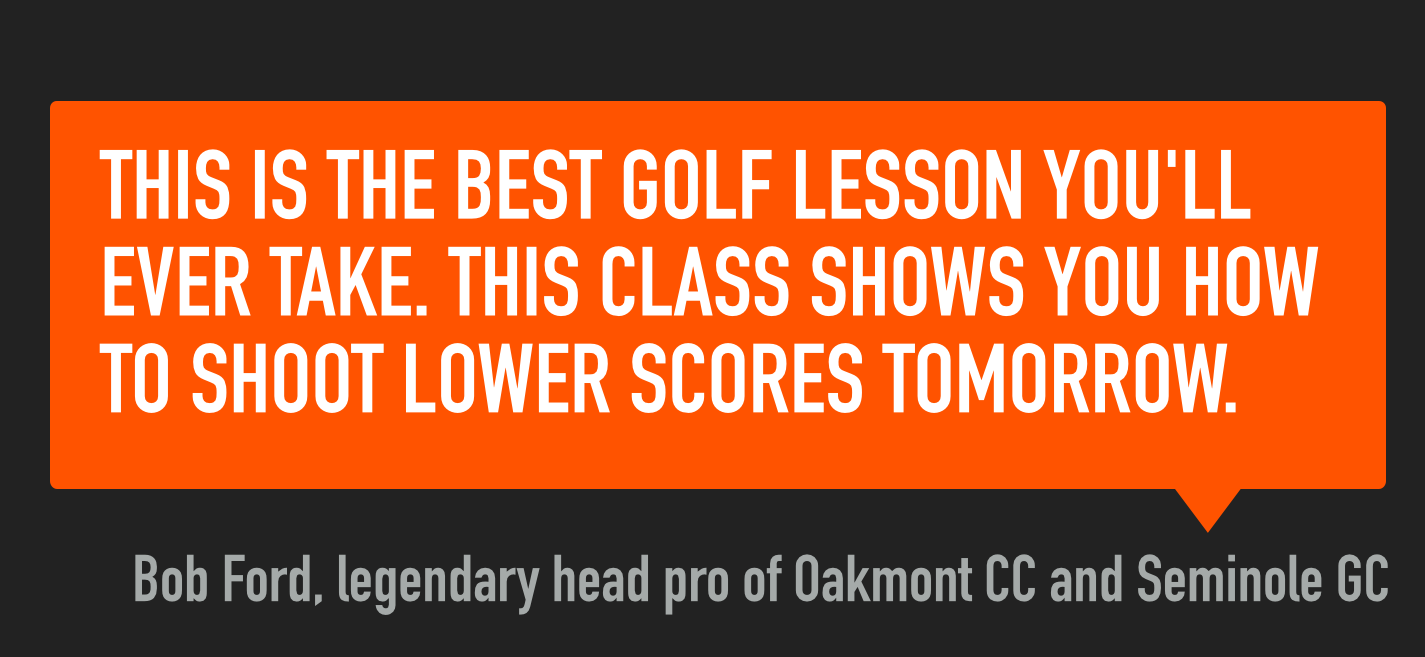 Workshop engineered
to help golfers shoot
lower golf scores.
Every golfer believes what they are working on will help them improve their ability to score. Our belief is that golfers would improve their scoring if they were actually practicing the key components to their games. If golfers actually did that, they would in turn, improve and shoot lower scores. This workshop is specifically designed teach and illustrate those key components specific to each golfer.
Fact, golfers spend countless hours practicing but have not seen improved golf scores! Why is that? The answer is simple, what golfers spend time practicing isn't what their game needs! Secret to shooting lower golf scores lies within truly understanding exactly where and how to save shots! This key element has not been taught until now. Learn and apply our proven scoring system so you to can start shooting lower golf scores.
Upon completing this workshop, you will know how to better shape your practice ratios so you can improve your key skills to start shooting lower golf scores.
Lowest Score Workshop Details:
Not All Golf Skills are equal, Separating Skill Values
Learning Your Perfect Practice Ratios
Understanding Shot Zones
The King and Queen in performance statistical analysis
Decision Mapping
Workbooks provided
90 minute interactive workshop (please bring all your wedges)
Tuition: $49.95 which includes workbooks
Next Class: October 14th at 10:00am